CPIA 2023 Mid-Year Report
---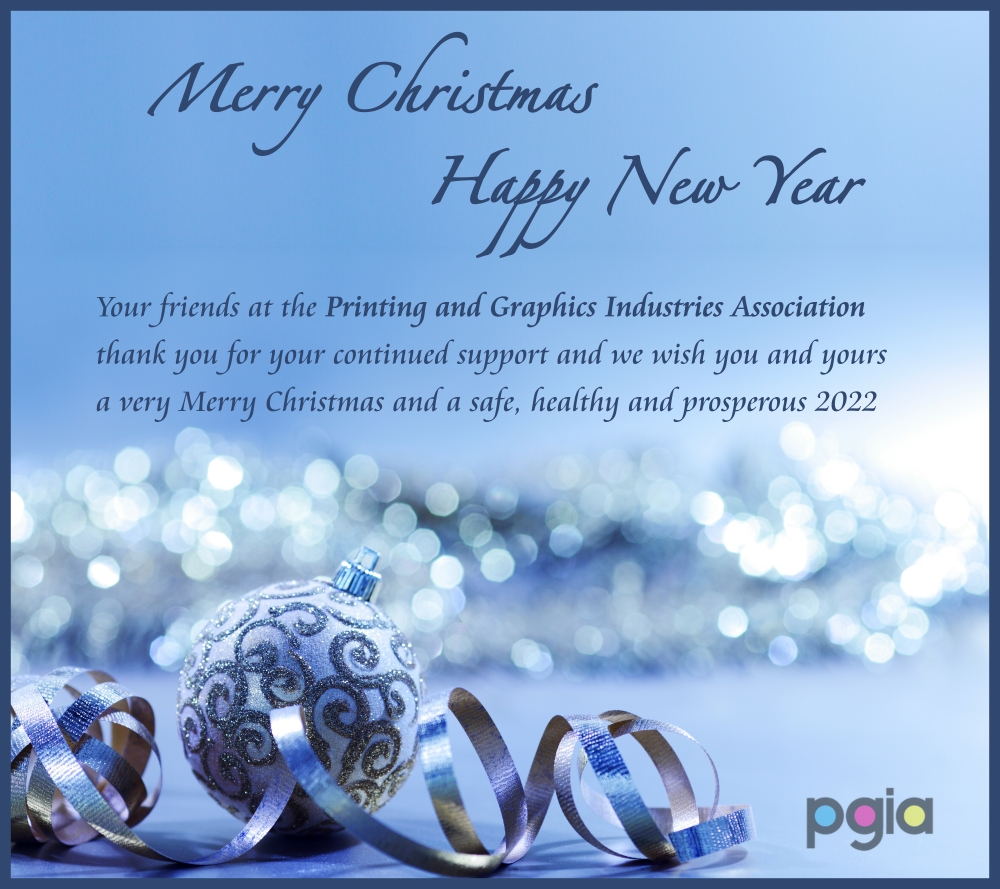 ---

PGIA Survey Results
COVID-19 Impact on the Printing and Graphics Industry in Alberta
The lucky winner of the $50 Tim Hortons Gift card is Jim Owen of Econolith Press.
Thanks for participating Jim!
---

Member Survey Results
On November 26, 2020, the PGIA opened an online survey for our membership to offer the opportunity for members to provide their input on several topics.
One question asked members to rank various potential meeting topics on a scale of 1 to 5 with 1 being the least important and 5 being the most important.
Here are the responses we received, ranked in order of importance to our members.
1. Print markets projected to grow into 2021 and beyond.
2. Website security – what hackers want and how to protect yourself.
3. Strategic Planning – What it is? Why you need it? How to get started.
4. Managing your business through the COVID-19 pandemic.
5. Want to retire? How to develop an appropriate exit strategy.
6. Online bid sites – How to utilize the following bid systems.
7. Printing United Alliance (PIA & SGIA) services & benefits review.
8. Promotional products – is this a good fit for local printers?
Based on the responses, the PGIA is actively planning several upcoming online ZOOM meetings based on the top responses. Please stay tuned.
For PGIA membership information, please visit https://pgia.ca/membership/
---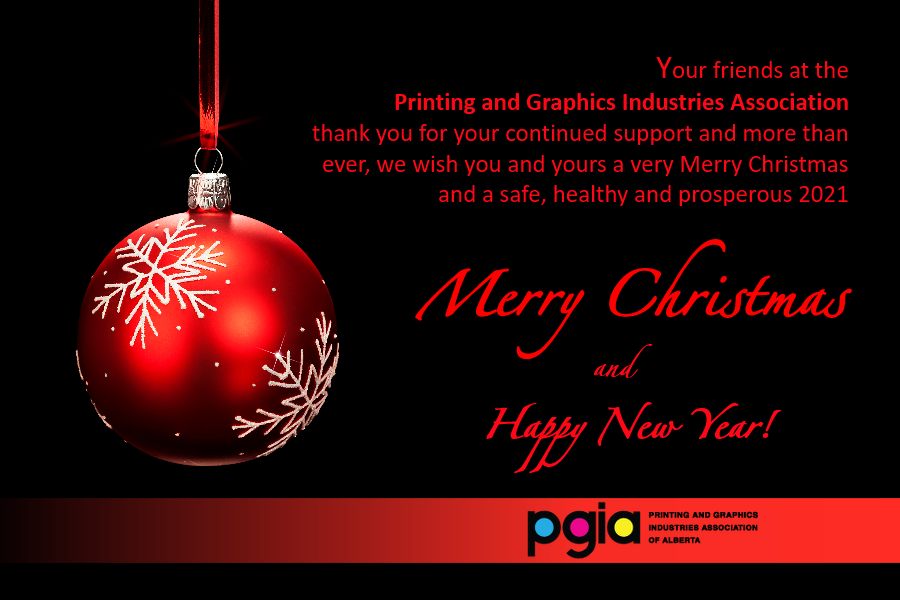 ---

COVID-19 Special Update: Print Added as Essential Workplace
In these unprecedented and uncertain times, Printing Industries of America is committed to providing the printing community with the most up-to-date resources on the ongoing COVID-19 situation. Below is the current state of print related activities as of April 17, 2020.
VICTORY! Printers Added to CISA Essential Workforce Guidance
Following a major advocacy effort by PIA, the U.S. Department of Homeland Security's Cyber Security and Infrastructure Agency (CISA) released guidance on April 17 officially listing printers and packagers as part of the nation's essential critical infrastructure workforce. Specific mention of printed material, packaging material, specialty signage, and references to print media in relation to communications, election services, and postal/shipping services are also contained in the guidance. Earlier versions of the CISA guidance implied printing and packaging companies were essential as part of critical manufacturing supply chains, but absent an explicit definition, PIA member companies have faced confusion or work stoppages as individual states and municipalities issued a patchwork of stay-at-home orders. In several cases, print was excluded by certain states, and the industry was forced to petition governors to amend the original order. This process has created havoc for the industry, its employees, and customers.
Importance of the New CISA Guidance
Over 40 states and numerous localities have enacted stay-at-home orders, many of which direct closures of non-essential businesses. While CISA's guidance is not law nor a binding government regulation, it serves as an important benchmark by providing a standard definition of essential workers and encourages adoption by governors, county officials, and mayors. CISA estimates that approximately 75 percent of states have adopted its guidelines to create a more harmonious approach to determining which types of businesses remain open.
This clarification will help keep print production providing support to multiple critical infrastructure sectors. Many states are extending stay-at-home orders through May or June. Localities have enacted stay-at-home orders in conflict with their own states. Additionally, President Trump has called for a gradually phased-in, state-by-state reopening. All of these moving parts makes having clear CISA guidance on essential workers even more vital. This guidance is also helpful as it sets a precedent for any future declarations by CISA in times of national emergency.
It is important to note that the CISA guidance does not supersede stay-at-home or essential business definitions issued by states and localities. If your state or locality has issued such an order that excludes printing, the updated CISA guidance will serve to support the industry's plea to revise the order to match the federal guidance. If you have questions about where printing stands under your state or locality, please contact your local PIA affiliate for information.
Employer Tools for Essential Work Designations
From the onset of the COVID-19 pandemic, PIA has encouraged its member companies to strike a balance between remaining operational while also protecting public health and ensuring workplace safety. Even if your state or locality has issued an official order including printing as essential, your employees may have concerns or questions. Additionally, public safety officers may seek to enforce state and local orders by questioning employees traveling to and from work or to and from child care locations. While state and local orders may differ and PIA does not provide legal advice to its members, we have created sample templates of letters you may choose to use to address the concerns above. These templates may be customized for your use and printed on your company's letterhead. For other questions related to workplace safety or employee sick leave laws during this time of pandemic, please see PIA's Frequently Asked Questions for Employers.
Help Show that #PRINTISESSENTIAL & #PRINTPOWERSAMERICA
Let's amplify CISA's guidance! PIA has heard from hundreds of companies over the past six weeks sharing stories about the essential printed products they are manufacturing during this time of pandemic. Let's continue to share that message publicly. Post pictures of essential print your company is producing to social media TODAY. Be sure to use the hashtags #printisessential and #printpowersamerica to spread the word.
America relies on print in times of national emergency, and print will proudly support our nation's infrastructure and economy as we look hopefully toward recovery.
Stay safe, stay vigilant, and stay positive.

---

New Flash Report Available!
Updated Economic and Print Outlook: Profiling the Recession and Recovery
Printing Industries of America's Center for Print Economics and Management just released its newest Flash Report,
Updated Economic and Print Outlook: Profiling the Recession and Recovery.
In this Flash, we provide answers as best we can in these historic and uncertain economic times. Of course, in this uncharted environment, economic forecasting is even more difficult than usual. However, it is still helpful to have some sense of future developments for planning purposes.
In this issue we cover:
– A profile of the recession and possible patterns of the coming recovery
– The economic path over the next 12 months
– Projections for print sales and profits in 2020
– Thoughts on managing chaos
Here is the Alberta Government link to COVID-19 info for Albertans:
https://www.alberta.ca/coronavirus-info-for-albertans.aspx
Please contact us at [email protected] with any comments, questions or concerns.

---