JOB WANTED
Ukrainian Refugee Looking for Work in Printing Industry in Calgary
One of our members has friends actively involved with the Ukrainian Church community in Calgary. The Church has been assisting Ukrainian Refugees. One of those refugees, Valentyn landed in Calgary a couple of weeks ago, has a background in printing and is looking for a job in the local Calgary area.
The PGIA would like to help Valentyn find a job in our Calgary print community. Please review Valentyn's resume below to see if he could help you and if you could help Valentyn get established here in our city.
---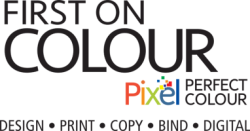 Large Press Operator Required
First On Colour is expanding and looking for a Large Press Operator.
Become part of our dynamic team! Relocating to Calgary? We would love to hear from you.
Job Description
A Press Operator runs, maintains mechanically a printing press and is in charge of the entire production of printed materials from start to finish. Press Operators work to finish their projects by their respective deadlines and must follow safety guidelines. Press Operators are essential team members as they ensure the smooth running of the printing press, which can lead to a satisfying final product for customers to enjoy and efficiency/quality for the business. Accuracy, efficiency and good teamwork is key to success in this role.
Duties may include the following, although not an exhaustive list
– Review job orders to understand and follow the docket.
– Operations of printing press
– Installing basic part and use of supplies such as ink, rollers, plates
– Testing and mixing of inks.
– Make plates through CTP process
– Handling material pre and post print as needed
– Following schedule and achieving deadlines
– Troubleshooting equipment issues
– Performing regular maintenance tasks
– Cleaning the press and peripherals.
– OHS adherence to policies and procedures
– Departmental cleaning and machine maintenance
– Ability to lift 40lb and work standing throughout a shift
– Ability to work cohesively in a team, and in other areas as required
– Professional communication to internal and external members and clients.
Experience running a Heidelberg CD75 23″ x 29″ 4 colour with coater or similar type of equipment is required for this position.
We offer a Competitive Salary and great company benefits!
APPLY NOW
To apply, please contact Jordan Young by email [email protected]
Date posted: April 14, 2022