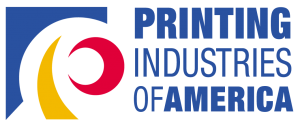 Pittsburgh, PA–Printing Industries of America's Center for Print Economics and Management, in conjunction with Profectus, a business management consultant specializing in the printing industry, have opened access to the new Performance Ratios program.
For more than 90 years, the Ratios have been used by printers and suppliers to track industry financial performance and benchmark their operations. The new program provides an online dashboard that generates dynamic reports instantly.
The Performance Ratios program uses more than 50 key performance metrics to compare printers to industry profit leaders which can help enhance company efficiency and profitability. A key feature of the program is an online dashboard that instantly generates dynamic reports that include graphics, analysis, and text.
The central features of the Performance Ratios include:
• A secure, interactive dashboard that allows printers access to industry finance and operating averages as well as profit leader benchmarks
• Dynamic reports with automatically generated graphs and explanations
• A shorter and more concise data input process
• The generation of more than 50 KPIs that are compared to industry leaders and peers
• Trend analysis for firms that participate multiple years
• Legacy reports (2017-18) from the previous Ratios program
For more information, visit http://performanceratios.com or contact the Center for Print Economics and Management: David Wilaj, Economist at [email protected] 412-259-1756.
---
PIA Launches Advanced Sales Training Program
May 28, 2019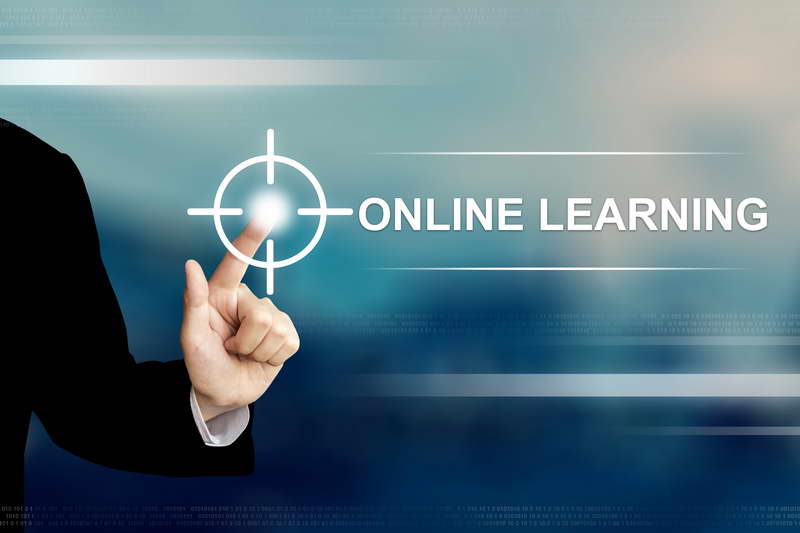 Pittsburgh, PA–Printing Industries of America announced the launch of its brand-new Advanced Sales Training program designed to help sales team members through a unique blend of online learning, coaching, and accountability. Created by Bill Farquharson and Kelly Mallozzi, sales experts who have direct experience in the printing industry, the program offers two course options: Developing Your Digital and Inkjet Sales Strategy and Maximizing Profits Through Verticals.
Each course option is a 90-day program that comes with comprehensive eLearning course modules with knowledge assessments, a companion workbook containing valuable intelligence and action steps, and live, weekly one-on-one coaching sessions with the course designers, Bill Farquharson and Kelly Mallozzi. Additional coaching sessions may be purchased after the completion of the course if requested. The Advanced Sales Training program is backed by a 100% money-back guarantee.
"Advanced Sales Training has been something that I've been hoping to achieve since coming on board at PIA," said Joe Marin, Vice President of Education & Training. "It fills a void in the industry by providing a plan where salespeople can have more meaningful deep dives with specific subject matter–this program gives them the knowledge and confidence to sell more."
"I know from experience that in the digital and inkjet world, the sales approach isn't the same as offset," said Marin. "You have to reprogram yourself to be a problem solver first, before you can sell successfully. The same goes for verticals. If don't have more than a superficial understanding of how that industry works then you won't know the right people to ask for, let alone build a relationship. I think our program does an amazing job at not just tackling that, but giving you the support that you need to grow as well as learn."
The Advanced Sales Training program is $1,497 per person for PIA Members or $2,397 for non-members and can be paid in full or in three monthly installment payments. To learn more about the program, visit www.printing.org/AST or contact Joe Marin at [email protected]
---

The Premier Print Awards
The Premier Print Awards competition recognizes the highest quality printed pieces in various categories from around the world. Each year, only the most worthy pieces receive Awards of Recognition, Certificates of Merit, and the highest honor–the Benny statue. The Benny has become a universally recognized symbol for excellence in the printing industry. For seventy years, winners of the largest, most prestigious print competition in the world have leveraged this honor to gain a competitive advantage.
Categories
The Premier Print Awards has categories that cover work done by printers, trade binderies, other finishing craftsmen, and prepress specialists–everyone involved in the production of an outstanding printed piece. And don't forget, some pieces may fit in more than one category. So if you have an especially handsome piece or a show-stopper, you will want to enter it in several categories. There are more than 100 categories and sub-categories available for entry.
Feel free to include with your piece a short paragraph explaining the processes used to accomplish the piece. This is not necessary for all categories, but please pay attention to the categories where a paragraph is required. Entries that fail to meet all requirements for a particular category will be reclassified or disqualified.
Entry Deadline is Fast Approaching
May 31, 2019 – Premier Print Awards final entry deadline
June 7, 2019 – Premier Print Awards judging
July 19, 2019 – Deadline for 2018 Premier Print Award proofs
August 23, 2019 – Deadline for advertisement in the 2019 Premier Print Awards Supplement
September 20, 2019 – Deadline to RSVP for the 2018 Premier Print Awards Gala
October 2, 2019 – 2019 Premier Print Awards Gala in Chicago, IL in conjunction with PRINT19
---
PIA Webinar: Discovering Hidden Profit: Lessons In Lean, Lessons In Leadership
Thursday, March 7, 2019
Noon – 12:00 Noon – 1:00 pm Mountain Time
Non-Member Price: $29.00 USD
Member Price: $0.00
Register below
*If you're a Printing Industries of America member you must be logged in to printing.org to receive member pricing.
Webinar Overview
Join Robert Martichenko in this live, 1-hour webinar as he discusses his lessons learned while practicing Lean thinking to connect extended enterprises in the new world of constant disruption. Both reflective and forward looking, Robert will examine how today's business leaders should focus on the end-to-end supply chain and utilize systems thinking in order to drive effective decisions that lead to discovering hidden profit.
– Systems thinking: how to view a business from a horizontal, holistic perspective
– The "perfect order" and the "ten rights:" how to drive leadership dialogue and improvement activities based on connected decision making across the core processes of the business
– Results-based operating principles and management methods: base organizational development strategy around connecting the core processes: business strategy, product management, sales and marketing, and supply chain operations (the engine of business performance)
Who Should Attend
– Owners, CEOs, presidents of printing and converting companies
– General and plant managers
– Operations and manufacturing managers
– Quality, Lean, and CI directors
Webinar Presenter
Robert Martichenko
Founder and CEO
LeanCor Supply Chain Group
Robert Martichenko is a well-known speaker, consultant, and author on operational excellence, leadership, and operations management. He has spent over 25 years learning and implementing Lean manufacturing concepts and tools with a focus on end-to-end supply chain management across a wide array of industries.
He has written several business books, most recently, Discovering Hidden Profit. His other books include two Shingo Research award-winning books: People: A Leader's Day-to-Day Guide to Building, Managing, and Sustaining Lean Organizations and Building a Lean Fulfillment Stream. Additionally, Robert is the author of Everything I Know About Lean I Learned in First Grade and Lean Six Sigma Logistics.
Robert is familiar with the printing industry, having keynoted our 2016 Continuous Improvement Conference.
---
PIA Webinar: Supercharge Your Sales Onboarding Strategy
Thursday, February 21, 2019
Noon – 1:00 PM Mountain Time
Non-Member Price: $39.00
Member Price: $0.00
Register below
*If you're a Printing Industries of America member you must be logged in to printing.org to receive member pricing.
Webinar Overview
Hiring a new sales rep is both challenging and exciting—you've already probably invested a lot of time posting the job, vetting the applicants, interviewing, and executing on the new hire. But, even more of a challenge is to make sure that they "make it." Throwing them into and believing that they can figure it out on their own just doesn't work. Do you have the right plan to ensure their success?
Your new rep will need the proper tools, guidance, and support to be successful. Attend this webinar, learn how to set up a plan with measurable steps and provide a proper path for onboarding, training, and supporting your new sales rep.
What You Will Learn
– How to build a comp plan that supports your business goals
– Understand what motivates the reps and learn how to manage to maximize their performance
– Establish benchmarks and common goals
– Prioritizing your sales management activities while wearing so many other 'hats' is crucial to their success
– How to create a training and support system
– The importance of a mentor and support team
– How to use my Touch Point System to help the reps create a plan
– How to hold the sales representative accountable for their plan
– When to cut your losses and move on
Who Should Attend
– Owners
– Sales Managers
– HR Professionals
Webinar Presenter
Leslie Groene
President
Groene Consulting
---

Introducing Print Powers America —
Major Industry-wide Advocacy Initiative
Printing Industries of America is excited to announce the launch of Print Powers America, a major industry-wide initiative committed to collectively voicing the tremendous economic influence, consumer impact, and environmental stewardship made possible by print and packaging companies across the country. This multi-faceted advocacy initiative combines lobbying, grassroots action, and public affairs to promote and protect the printing and graphic communications industry.
"Printing Industries of America has long had a presence in Washington and has notched significant legislative and regulatory wins on behalf of companies throughout the industry," said Bryan Hall, Chairman of the Board of Directors of Printing Industries of America. "We believe it is time to raise the volume of our collective voices to match the combined economic might of our industry."
The centerpiece of Print Powers America is a fabulous new website, www.PrintPowersAmerica.com that provides valuable information on the dramatic economic, environmental, and consumer impact and reach of print and packaging.
---
"Now more than ever, the industry as a whole needs to rally behind a powerful advocacy initiative which will shine a spotlight on print's importance and relevance in today's economy," said Michael Makin, President & CEO of Printing Industries of America. "Print Powers America is open to ALL print and packaging companies, regardless of membership status in PIA. Contribution levels are tiered by number of employees so that the smallest print shop to the largest corporation can be equal partners in support of this cause."
For more information about Print Powers America, visit www.PrintPowersAmerica.com.